Benjy and the County Fair By Bonnie Swinehart The county fair could be Benjy's ticket to a new bike…if only his ornery goats will cooperate! Being a twelve-year-old boy in 1930s farm country means a lot of hard work…and plenty of mischief. Benjy is determined to earn...
read more
By Roseanna M White Fairchild's Lady and A Hero's Promise, the two novellas in the Culper Ring Series, are brought together in one volume. Fairchild's Lady In 1789 General Isaac Fairchild travels across the Channel on a very special assignment. After surviving the...
read more
By Melody Carlson The Legacy of Sunset Cove, Book 4 As the Great War rages on, Sunset Cove continues to feel its impact. Running the small town newspaper, Anna McDowell can't escape the grim reports from the other side of the world, but home-front challenges abound as...
read more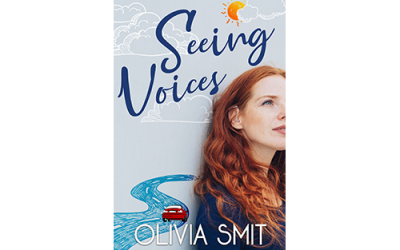 Seeing Voices By Olivia Smit Skylar Brady has a plan for her life—until a car accident changes everything. Skylar knows exactly what she wants, and getting in a car accident the summer before twelfth grade isn't supposed to be part of the plan. Although she...
read more
The Familiar Stranger by Christina Tarabochia A fresh start or a double-cross? Why is he so cold and distant? Denise wonders as Craig demeans her yet again. Is it his job? The family? Or is it me? Though she's poured her heart into her marriage, years of enduring his...
read more
Shine the Light by April McGowan Shannon is out to save the world one caring act at a time. She's stood by her best friend, Amber, through their whole lives especially when Amber lost her sight. She has an active outreach ministry to the homeless and...
read more
Weddings, Willows, and Revised Expectations by V. Joy Palmer Seventeen years after being orphaned, Apryl Burns and her twin sister Courtney have their own expectations for life. While Courtney continues to shine at everything, Apryl holds fast to the mantra that as...
read more