By Roseanna M. White Sabina Mancari never questioned her life as the daughter of Chicago's leading mob boss until bullets tear apart her world and the man she thought she loved turns out to be an undercover Prohibition agent. Ambushes, bribes, murder, prostitution—all...
read more
By Doug Powell As Graham Eliot digitizes manuscripts in the world's oldest library at the foot of Mount Sinai, a monk reveals the existence of a secret artifact behind the mysterious death of the prominent archaeologist who discovered it almost a century earlier. Now...
read more
By Kaye Park Hinckley When Malcolm J. Hawkins, the Head of Psychology at Bethel University in Alabama, feels his position and his credibility threatened by up-and-coming English professor Ginnie Gillan, he decides to use her husband Edmund's gullibility...
read more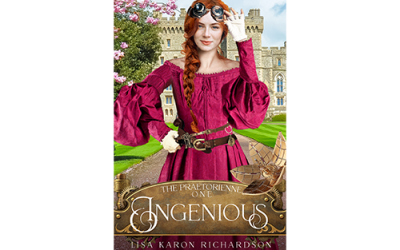 By Lisa Karon Richardsone Lady Portia Blithe's life really started when she was offered admission to Saint Scholastica's, England's most exclusive boarding school. Graduates of Saint Scholastica are always selected to serve as ladies-in-waiting to the queen....
read more
Ashley Mays When seventeen-year-old Callie Christianson answers the doorbell, she never expects to find her ex-best friend, Egan Pasko, there with flowers. Their childhood friendship ended their freshman year when he shut her in a locker and walked away. But now he's...
read more
by Maya Sinha Fresh out of college, small-town crime reporter Cara Nielsen sees disturbing things that suggest, for the first time in her life, that evil is real. But as the daughter of two secular academics, she pushes that notion aside. When her smart, ambitious...
read more
By Doug Powell A list of hiding places on a strip of papyrus found inside a mummy mask thrusts Graham Eliot, Ancient Near East scholar, into a hunt for the treasures of the second temple. The list has already cost the life of a colleague, and now he is being pursued...
read more