If you're a fan of historical Christian fiction and historical romance, you're going to love our selections from authors like Roseanna M. White, Melody Carlson, Bonnie Leon, Camille Eide, Dina L. Sleiman, Golden Keyes Parsons, and more!
We have novels spanning many eras, from biblical and ancient world, through medieval and Reformation, into Colonial American and across the continent to include Western and prairie romances; we have gothic stories set against a Victorian backdrop, books set during both World Wars, and others spanning the Depression era in between them. Whatever your preference and wherever in the world you want to visit through the pages of a book, the WhiteFire Group has you covered!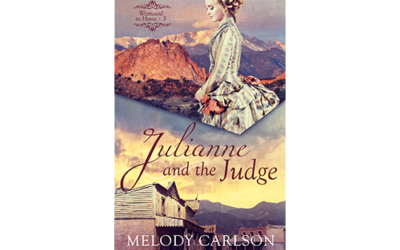 By Melody Carlson Fresh out of finishing school, Julianne Blackstone is eager to return to her sister's ranch in Colorado, but her parents have other plans. Plans that involve money, matrimony…and mayhem. While helping in her mother's chic dress shop, Julianne...
read more