by Maya Sinha Fresh out of college, small-town crime reporter Cara Nielsen sees disturbing things that suggest, for the first time in her life, that evil is real. But as the daughter of two secular academics, she pushes that notion aside. When her smart, ambitious...
read more
By Doug Powell A list of hiding places on a strip of papyrus found inside a mummy mask thrusts Graham Eliot, Ancient Near East scholar, into a hunt for the treasures of the second temple. The list has already cost the life of a colleague, and now he is being pursued...
read more
Based on the Feature film Grace and Gravity By S.E. Clancy John, an American Christian on a work assignment in the UK, just wants to photograph England's oldest wooden truss bridge on his day off work. But then a man steps into the shot…and up onto the railing. What...
read more
By Olivia Smit They're all fighting different battles … and no one wants to tell Skylar the truth. After a year of navigating her final year of high school, Skylar Brady can't wait to go back to Golden Sound. But when she gets there, nothing is quite like she...
read more
by Melody Carlson Kate Burrows has a life many would envy—a good job at a design firm, a huge house, beautiful memories of the late husband who gave her everything, and two grown kids doing well for themselves. But it's all begun to ring hollow as she wanders around a...
read more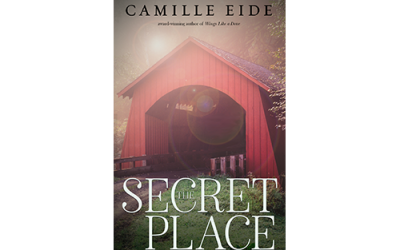 By Camille Eide How far can love bend before it breaks? Josie Norris became an instant mommy when her twin sister Nadine handed over her newborn son and vanished. What Josie saw as a temporary arrangement grew into a mother-son bond too deep to uproot. But with her...
read more